The Old Customs House Gallery in Britannia Beach BC Canada




My paintings can be viewed and purchased online or in person at The Old Custom's House Gallery. The gallery is situated in Britannia Beach directly on the Sea To Sky Highway on between Vancouver, and Whistler BC.
For directions to visit the gallery and hours, please visit our contact page.





The entrance to the Old Customs House Gallery is tricky, due to the traffic island built on the highway. If you are coming from Vancouver you must turn into Britannia Beach, turn around and go back to the traffic light. Turn left at the intersection (going south) and go about 100 m and cross
the traintrack. Turn right and follow the water for about 100 m and you are at the Gallery. You are welcome to park any place next to the gallery. You can also leave your car on other side of the highway and walk across the hwy intersection.


The gallery was built in 1917. It is a three story building. We started re-working the gallery in 2008. The renovation took us 6 months and did all renovations by ourselves.
Part of the basement is used for storage of canvases, paintings, paints
etc..my studio is also in the basement where most of the creations happen,





but sometimes the basement changes into a dance floor for Halloween Parties.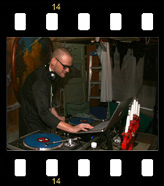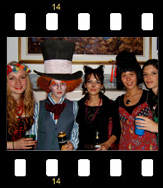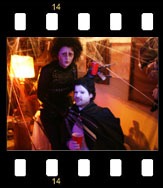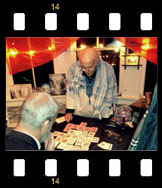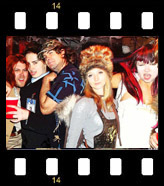 The main floor is the gallery, where paintings are displayed




The third floor is my favourite part of the building and has been transformed into a haunted attic. I have been working on the transformation
during the last two years. On Halloween 2012 Express Shaw Tv Whistler and made a video about Britannia Beach's Haunted Attic.






The Gallery is surrounded by ocean on 3 sides with backdropped with mountains on all sides. It creates the most amazing venue for wedding ceremonies . We can accomodate up to 100 people.You do not have to fly
to the Caribbean to have spectacular wedding photos. You can arrange the wedding at www.theoldcustomshousegallery.com.